Getting Started with T1V Hub
T1V Hub is a presentation tool designed to help you quickly mirror device screens to a shared display. This is a non-touch solution that enables groups to wirelessly screencast content. Here's how:
You can connect to your T1V Hub with the T1V app (download here)
The T1V application enables you to connect any laptop or mobile device wirelessly to all T1V devices (ThinkHub and T1V Hub). The T1V app supports macOS, iOS, Android, and Windows.
Once you've downloaded the T1V app:
1. Enter the Room ID in the 'Join Room' section of T1V app (this is an 8-letter code located in the upper right corner of your T1V Hub)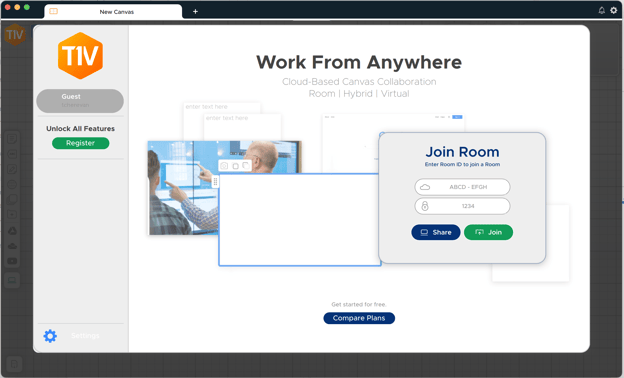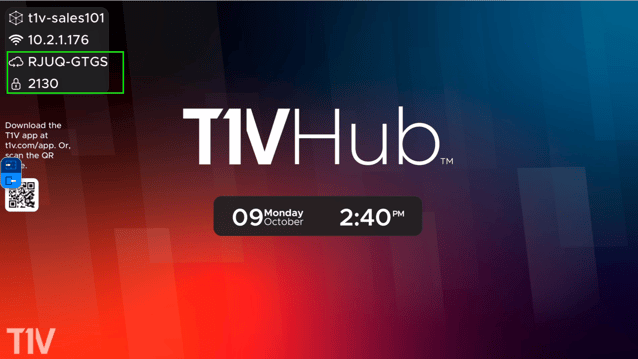 2. If your device includes a passcode, enter it in the second box.
3. Select 'Join'
4. You are now connected to your T1V Hub. Select 'Share' to share your screen to the T1V Hub.