While ThinkHub supports many types of content, you have four built-in tools: Note, Sketch, Web Browser, and Groups. Here's how you can access them:
To help you get ideas and thoughts onto the Canvas quickly, ThinkHub has several built-in apps: Web Browser, Note, Sketch, and Group. You can access all four of these apps from the bottom corners of the Canvas.
On some larger walls, you may be able to also access our built-in apps via the main the menu (press and hold anywhere on the Canvas to access the main Menu).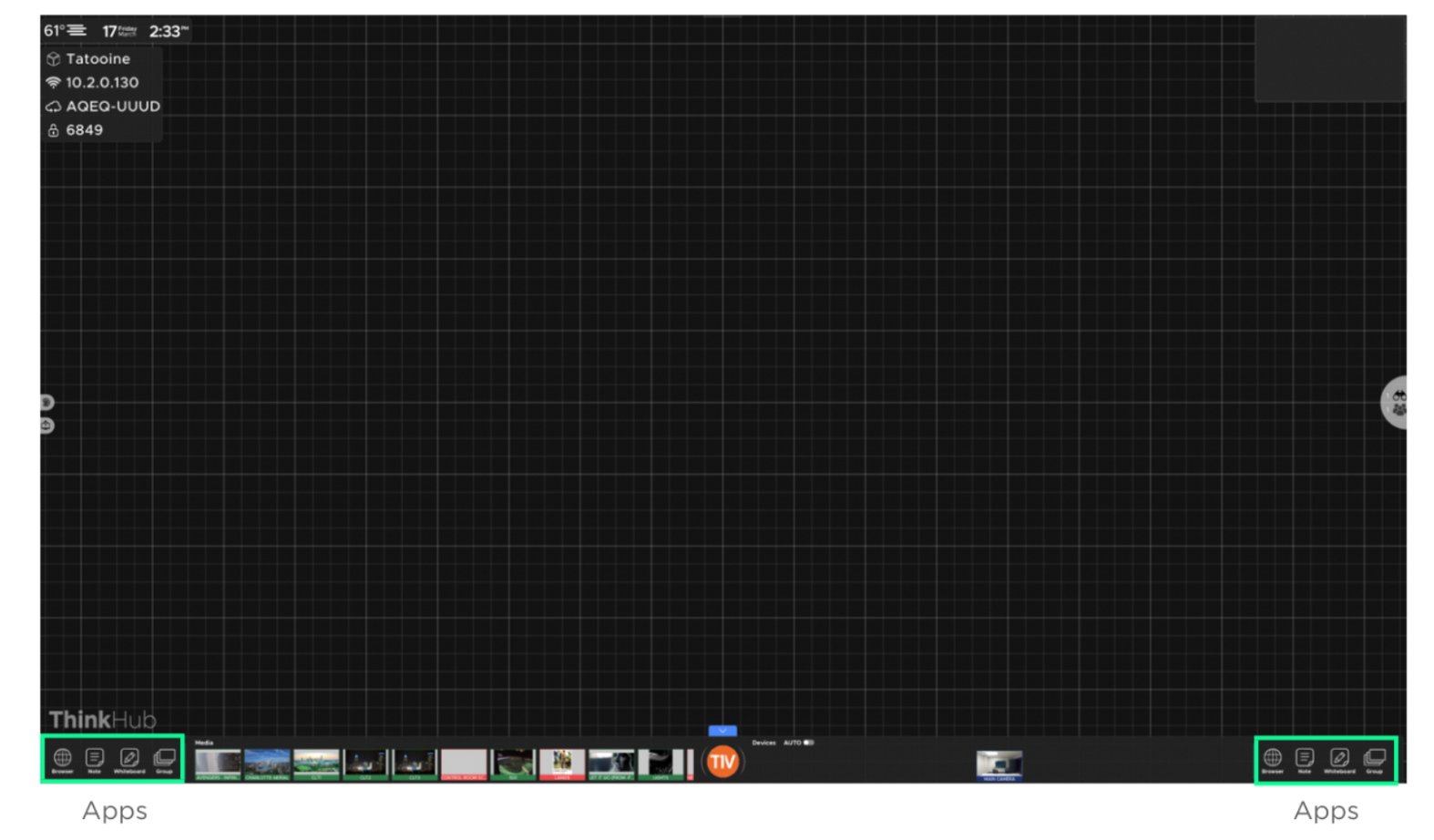 Simply tap or drag/drop the icons to the Canvas to open a new Web Browser, Note, or Sketch. Tap once inside the window to make it active (you'll know the window is active when the color border appears and you can see your content tray at the bottom of the window). When active, you can pinch-zoom within the content window to focus on a particular area.
To make the window inactive, simply tap the collapse tray button (
) on the bottom left of your content tray. You'll now be able to drag the content wherever you please.
To remove a Web Browser, Note, or Sketch window from the Canvas altogether, tap the 'X' button in the top right corner of the content window.
All content comes with the following tools: