Join a ThinkHub, ThinkHub Huddle, or Hub meeting with the T1V app to share your screen and more! Learn the basics of the T1V app in this quick tour.
What is T1V?
The T1V application enables you to co-create and collaborate from the convenience of your laptop. The T1V app supports macOS, Windows, iOS, and Android. To install T1V on your device, visit t1v.com/app.
Dashboard
View and connect to recent Canvases and upcoming meetings from your T1V Dashboard. Search All of your ThinkHub Cloud Canvases, Meetings, and Recently Connected devices. When you start typing, the Search feature will return all the results that include the text entered.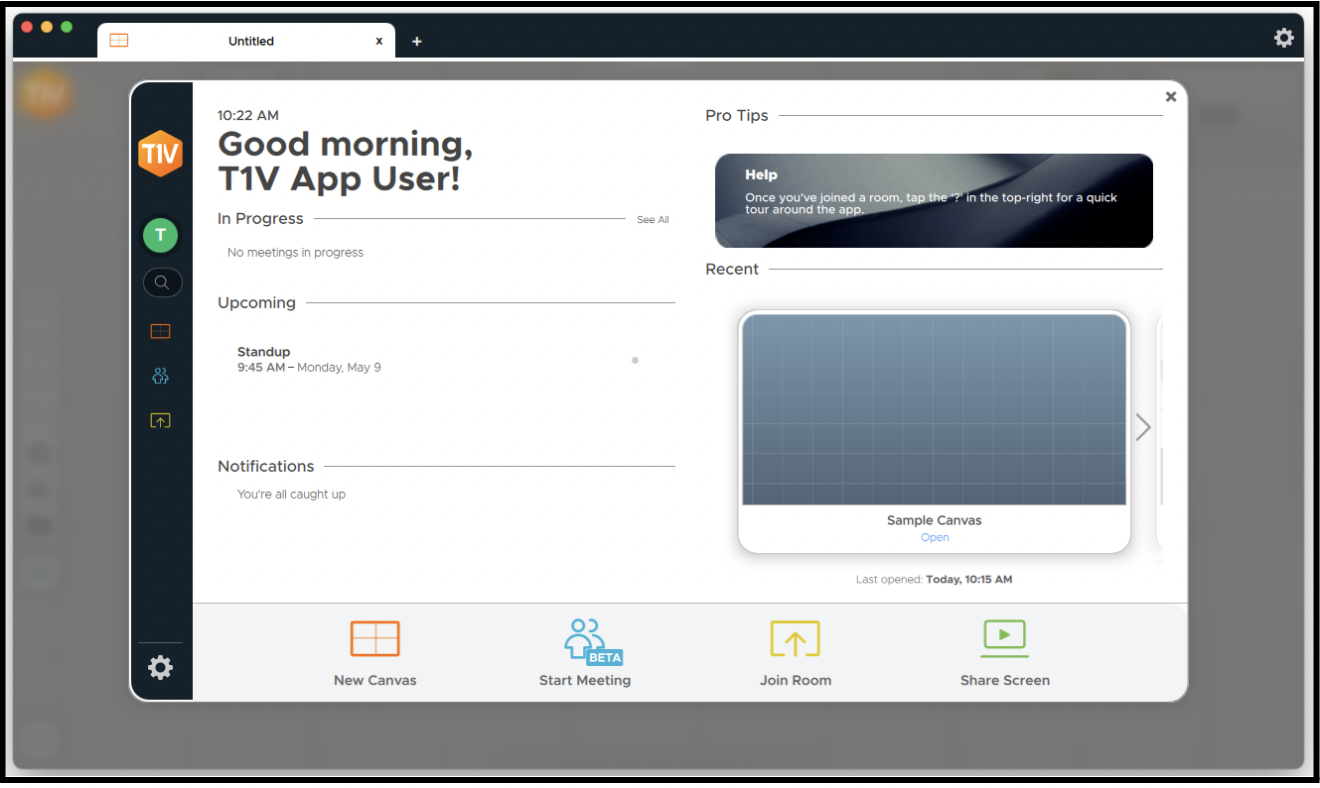 Check out this article to learn how to join a ThinkHub or ThinkHub Huddle Session, or this article to get started with ThinkHub Cloud.
Download the T1V App User Guide to learn more.