You can join your Teams Meeting directly from the Idle screen or start a new Teams Meeting in ThinkHub. Once in a meeting, you can share your ThinkHub Canvas with other Teams participants.
There are two ways to start a Microsoft Teams meeting in ThinkHub:
From the ThinkHub Home Screen

Select 'Join Meeting.' This is your single tap to start option, and will take you right into your scheduled Teams meeting.

From the ThinkHub Canvas

Open your ThinkHub Menu, and select 'Teams VC.' From the Teams VC menu, you'll be able to join by meeting number, or launch an instant Teams meeting.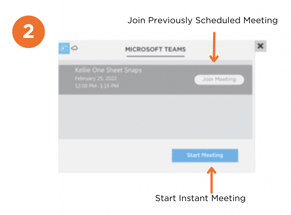 This will take you to the Teams menu where you can select video and audio prior to joining your meeting.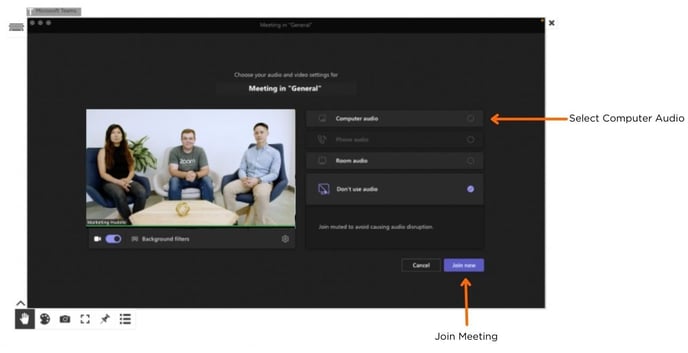 Select 'Computer Audio' (unless you prefer a different audio system) and select 'Join now'.
This launches the meeting and brings you to your Teams Meeting panel: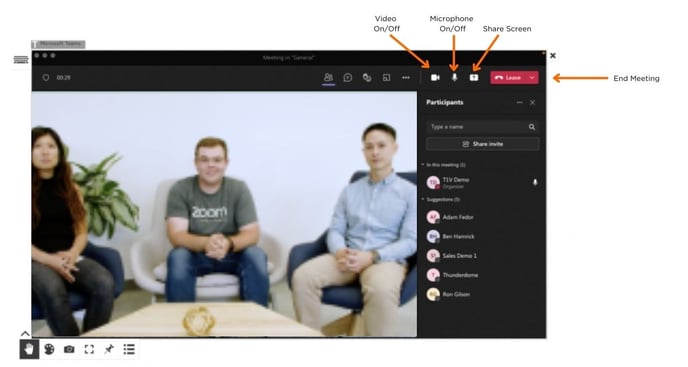 Once in a Meeting, you can share your ThinkHub Canvas by selecting the 'Share Screen' icon located in the top right corner of your Teams view.
To share your ThinkHub Canvas with Teams participants, select 'Share Screen.'
This will launch your Screen/Window Selection Panel — Select 'Screen 1' and select 'Share.'