You can send files (images, videos, PDFs) to your ThinkHub Cloud Canvas with the 'Open File' feature, or simply drag and drop your content from your desktop to your ThinkHub Cloud Canvas. Here's how:
This article is for sending files to ThinkHub Cloud Canvases. To learn how to send a file to a ThinkHub Room Device, check out this article instead.
There are several ways to import files into ThinkHub Cloud. In this article, we will look at how to open files (images, videos, and PDFs) in ThinkHub Cloud.
The fastest way to get content into your ThinkHub Cloud Canvas is to drag and drop files from your desktop directly to the ThinkHub Canvas.
Another way to import files is to use the 'Open File' tool. To send files using this method:
1. Select 'Open File' (located on the floating menu in the center left of your T1V app). This will open your file selection tool.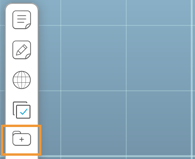 2. Select the file that you want to share.
3. Select 'Open'.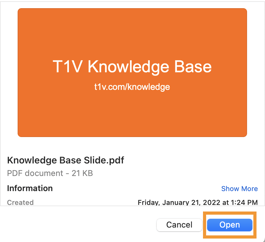 Your file will then open on your Cloud Canvas.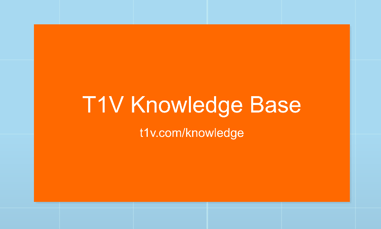 Want to learn more? Check out how to access Google Drive Files in ThinkHub Cloud or how to access Office 365 documents in ThinkHub Cloud.