Not sure where to start? We've got you covered! Check out the ThinkHub Quick Start Guide, download the ThinkHub User Guide, or watch a quick demo that covers the basics of ThinkHub.
To start your ThinkHub session, Tap "Start"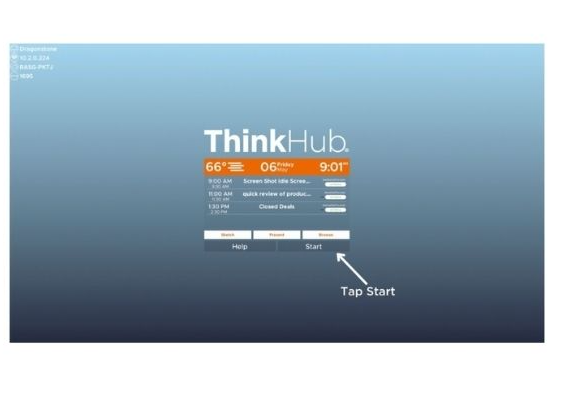 This will launch your ThinkHub session. It will bring you to the ThinkHub Canvas.
Once you are in your ThinkHub Canvas, you can utilize T1V's Getting Started With ThinkHub One Sheet. This ThinkHub One Sheet will review the basic functionalities of ThinkHub including how to navigate the Canvas, what functions make up the Canvas, and how to connect your device to the Canvas through the T1V App.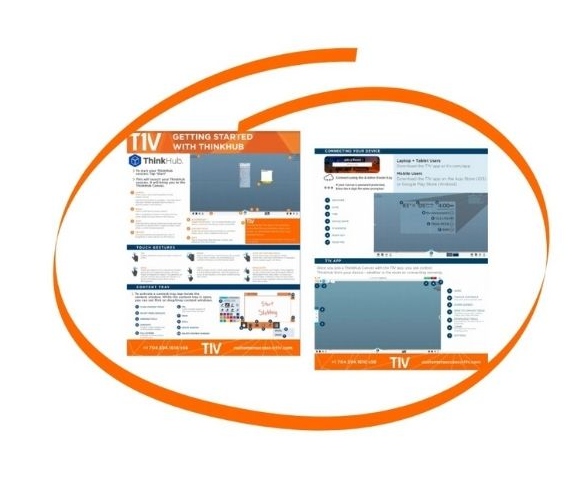 For more detailed information, you can utilize T1V's ThinkHub User Guide which will give you a further understanding of each of ThinkHub's functions. Select the version your device is running to view the appropriate User Guide
ThinkHub 5.0 (Released June 2022)
You can also watch this quick overview video: T1V in 3 ThinkHub Basics.